CONTACT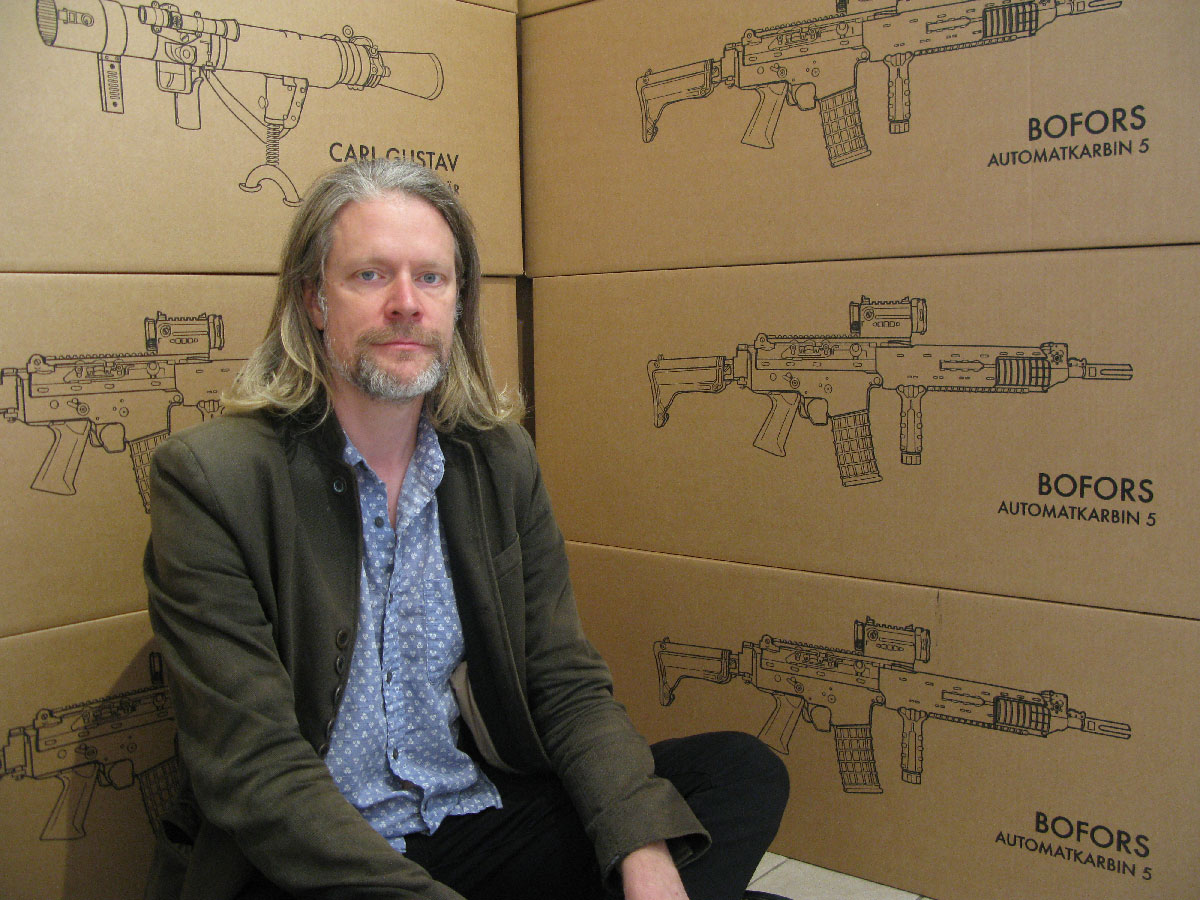 BIO
Mike Estabrook is an artist who has been active in New York City since the mid 1990s. He went to the University of illinois at Urbana-Champain, graduating with a Bachelors in Fine Arts in 1993. In 2005, he graduated with a Masters in Fine Arts from Queens College, The City University of New York.
In addition to his education, Estabrook frequently exhibits his own artwork, and has shown at The Queens Museum, The Bronx Museum of Art, PPOW Fine Arts, The Krannert Museum of Art, and many others. He has also been awarded several prestigious artist residencies including the Lower Manhattan Cultural Council's Workspace program, The Artist's Alliance Rotating Studio Program, The LMCC Swing Space program on Governors Island, and NY Arts Beijing.
As well as focusing on his personal artwork, Estabrook has been heavily involved with the community arts center ABC No Rio. From 1999 until the present, he has served as a member of the visual arts committee, and has spearheaded many exhibits and projects for that space.
ARTIST STATEMENT
My work combines a love of nerd culture like dungeons and dragons, comics, and animated cartoons, with the residue of my catholic upbringing, as well as an ongoing interest in the dream of leftist political revolution. I make drawings, paintings, animations, and installations that fuse these influences into a visual language that's figurative, fantastical, and absurd.
CV
DOWNLOAD CV (PDF)
RESIDENCIES AND GRANTS
2016

Exquisite Corpus, The Maize, Hole in the Wall Collective, New Jerusalem, PA

2015

Foundation for Contemporary Art Emergency Grant

2014

MacDowell Colony, Petersborough, NH
BRIC Media Arts Fellowship

2012

MacDowell Colony, Petersborough, NH

2010

NY Arts Beijing, Beijing, The People's Republic of China
LMCC Swing Space, Governor's Island, NY

2009

AAI Rotating Studio Program, Artist Alliance, NYC

2007

Lower Manhattan Cultural Council, Workspace Program, NYC
Elsewhere Artist Collaborative, Greensboro, NC

2005

Artists In the Marketplace, Bronx Museum, Bronx, NY
SOLOS AND TWO PERSON EXHIBITIONS
2014

The Lair of the Phantom Dandy, Smack Mellon, Brooklyn, NY

2013

N.E.M.E.S.I.S., Bliss on Bliss Projects, Sunnyside, NY

2011

Kangarok 2020, The Revenge of Hoth: The Ice Mines of Urbana (the frozen Yoga), The Krannert Museum of Art, The University of Illinois, Champaign-Urbana, IL.

2010

Beijing Bai Jiu Battles, NY Arts, Beijing, China

2009

Kangarok BC LES DS, Cuchifritos Gallery, NYC

2007

Standing Army, HQ Gallery, Brooklyn, NY
SELECTED GROUP EXHIBITIONS AND SCREENINGS
2016

Chez BKLYN, Galerie SE Konst, Falun, Sweden
(In)Finite Futures, ABC No Rio, NY
Exquisite Corpus: The Maize, Hole in the Wall Collective, New Jerusalem, PA
7:45 Slide and Film Club, Boiler Room Pierogi, Brooklyn, NY



2015

Living Room, Artisterium 8, Tbilisi History Museum, Karavasla, Tbilisi Georgia
DIY Cultures, Rich Mix, London, England
Cine Sauna,, Winter Shack, Brooklyn, NY
mural, MALLONY Festival, Marijampole, Lithuania



2014

Multiple Visions, 58 Gallery, Jersey City, NJ
Zines+ and the World of ABC No Rio, Center for Book Arts, NYC
Surveillapocalypse, Five Myles, Brooklyn, NY
Wondermation, BRIC, Brooklyn, NY
Twist to Exist, Winter Festival, Collegium Artisticum Terezije, Sarajevo, Bosnia
Featured Artist Project: SP Weather Reports (2008-2013), Center for Book Arts, NYC



2013

Personal Accounts, Resnick Gallery, LIU, Brooklyn
RPM Electro, Theater Dakota, Den Haag, NL
New Film-Makers Winter Film Festival, Anthology Film Archive, NYC
Ghost Modernism, Quartair, Den Haag, Netherlands



2012

Absurdo Absolutum II,, Microscope Gallery, Brooklyn, NY
Ad Libitum, ABC No Rio, NYC
Amplify Action, Skylight Gallery, Brooklyn, NY
Speculation and Spectacle, Rogue Video, Brooklyn, NY



2011

Can't Hear the Revolution, Kunsthalle Galapagos, Brooklyn, NY
Letting Go, Seton Hall University, Newark, NJ
Nepo 5k Don't Run, Nepo House, Seattle, WA
The Perfumed Handkerchief, Flux Factory, Queens, NY
32 Below,St. Cecilia's Convent, Brooklyn, NY



2010

Refugee Reading Room, Space 1026, Philadelphia, PA
Likeness, Honfluer Gallery, Washington DC
No Assumption, Minneapolis, MN
The Chinese Encyclopedia, Cuchifritos, Gallery, NYC
Malleable Memory, Aicon Gallery, NYC
Season Opener, Texas FireHouse, LIC, NY



2009

The Neon Knives Are Sharp On Broadway, Broadway Gallery, NYC
Feedback, Cuchifritos Gallery, NYC
The Universe Has Us In It's Sights, ABC No Rio, NYC
God Don't Like Ugly, The Church of St Paul the Apostle, NY
The Bushwick Biennial, Nurture Art, Brooklyn, NY
A Conflicted State, ISE Foundation, NYC, NY
Artists In Exile, Arario Gallery, NYC, NY
Labyrinth Wall, From Mythology to Reality, Exit Art, NYC, NY



2008

Pulse Miami, PPOW Gallery, Miami, Fl
History Keeps Me Awake at Night: A Genealogy of Wojnarowicz, PPOW, NYC
What's So Funny About Peace, Love, and Understanding, Esso Gallery, NYC
The Map Show, Rockland Center for the Arts, West Nyack, NY
Unsure Gents, Flood Gallery, Asheville, NC
Art Dissident, 55 Rue Notre-Dame. Montreal, Quebec, Canada
Emergence, Governors Island, NYC
IDG 4, ArtBreak Gallery, Brooklyn, NY
The Ides of March,ABC No Rio, NYC



2007

Quote, Unquote, NurtureArt, Brooklyn, NY
Emergency Room, P.S.1, NY
Mash Up, Tastes Like Chicken, Brooklyn, NY



2006

AIM 26, Artists in The Marketplace Exhibition, The Bronx Museum, NY
The War Show: Invasion, Art of This, Minneapolis, MN
Seen Through Glass, Conflux '06, Glowlab, Brooklyn, NY
The War Show: Tactics, Future Prospects Gallery, Manila, The Philippines
Four Freedoms, Martin Art Gallery, Muhlenberg College, Allentown, PA
Headlines, Pierro Gallery, South Orange, NJ



2005

IAM5, Parker's Box, Brooklyn, NY
Three Cities Against the Wall, Beit Ha'omanim, Tel Aviv, Israel; ABC No Rio, NYC; Al-Hallaj, Ramallah, Palestine
Island Art Film and Video Festival, Prenelle Gallery, London U.K.



2004

Democracy Was Fun, White Box, NYC
Queens International, The Queens Museum, Queens, NY
Founding Fathers, ABC No Rio, NYC
Mayday Text/Noise, Asterisk Art, Brooklyn, NY
Cops, ABC No Rio, NYC



2003

Art of Resistance, Peace Williamsburg, Office Ops, Brooklyn, NY
ELS, LESX, NYC
Disaster, ABC No Rio, NYC



2002

Fear, Paranoia, and Malevolence, ABC No Rio, NYC
SPECIAL PROJECTS
Market (representing ABC No Rio), Living As Form, Essex Market, NYC, 2011.
In Peace and War, 3 Teens Kill 4, Theatre 80 St. Marks, NYC, 2011.
The Teddy Bear Market Uprising: A Revolution Squared Art In Odd Places, NYC, 2010.
Google: God, Special print edition, 20 X 200, Jen Bekman Gallery, 2009.
Welcome to NYC, Boomtown 2006, Dumbo Art Under The Bridge Festival, NYC, 2009.
Kangarok IV, Pulse, Miami, FL, 2008.
Corona Plaza, The Center of Everywhere, Public Art Program. Queens Museum of Art, Corona, NY, 2008.
Performa TV, Performa 07, NYC, NY, 2007
PRESS
Larkin, Daniel. Mysticism Sparkles at Bushwick Open Studios, Hyperallergic, June 18, 2015.
Voon, Claire. 1980s Counterculture, and Its Legacy, in Zines, Hyperallergic, August 27, 2014.
Exhibition Catalogue. Zines + : ABC No Rio and its World, Center for Book Arts, NYC, 2014.
Pieters, Bertus. Artcodex, Ghost Modernism, in Quartair, Den Haag Villa La Repubblica blog, April 27, 2013. (Dutch)
Bua, M and Goldfarb, M. Architectural Inventions: Visionary Drawings, Laurence King Press, 2012.
Extinction and Invasion, Flat Screen TV, artist zine, 2011.
Ward, John. Perfumed Handkerchiefs, Makeup, and Grotesque Monsters, Catalogue essay, 2011.
Great Art and Kindred Sprits, G Train Salon, June 18, 2010.
Genocchio, Benjamin. An Arts Crawl, All in a Browser, New York Times, March 14, 2010.
Catalogue, Bushwick Biennial, 2009.
God Doesn't Like Ugly, video, Pop!Talk, October 1, 2009.
Lew, Walter K, ed. Pack Observing Art Basel, Reconstruction Vol. 9 No. 2. 2009.
Fallon, Roberta. Weather Reports, Philadelphia Weekly, August 8, 2009.
Cotter, Holland. Art In Review, New York Times, July 25, 2008.
Greenfield, Beth. Body of Influence, Time Out New York, July 10-16, 2008.
Genocchio, Benjamin. Maps of all Sorts, Charting Mind and Space, The New York Times, March 16, 2008.
Genocchio, Benjamin. The Medium Is The Message (And Vice Versa), The New York Times, May 28, 2006.
Catalogue, AIM 26, The Bronx Museum of the Arts, NY, 2005.
Chan, Tim. Using Gallery Walls to Tear One Down in the Middle East, The Villager, Vol. 75, #25, November 9-15, 2005.
Tobocman, S. and Berkowitz T. Three Cities Against The Wall: Palestinian, Israeli and American Artists Protest in Three Cities, Vox Pop, 2005.
Amaral, Dinika. ABC No Rio, Trigger Magazine, October 19, 2005.
Catalogue, Queens International, Queens Museum of Art, NY, 2004.
Cotter Holland, Where Witty Meets Gritty, The New York Times, November 15, 2002.
BIOGRAPHICAL INFORMATION
MFA Queens College, CUNY, Queens, NY, 2005.
BFA University of Illinois at Urbana/Champaign, IL, 1993.